Steel file sets for metal-abrasive tools
Product Detail
Dimensions
Product Tags
RuiXin - Metal Files Photo
Product Name: Steel Files(All kinds of files available)
Material: High Carbon Steel T12 (The best material grade)
Application: File plane, cylindrical surface and convex arc surface. It is used for micro processing of metal, wood, leather, PVC and other surface layers.
Cut type: Bastard/Second/Smooth/Dead Smooth
Specification: 100mm/125mm/150mm/200mm/250mm/300mm/350mm/400mm/450mm/customized
Payment&Delivery Details: TT/LC&Within 30-50days after confirming the order
Certificate: GB/T 19001-2016/ISO9001:2015
Advantage: Durable, Long Working Time, Safe Use, High Hardness
The product is made of prime carbon steel with high hardness and clear tooth lines. It is a manual tool mainly used for grinding and dressing metal materials. Can be used alone.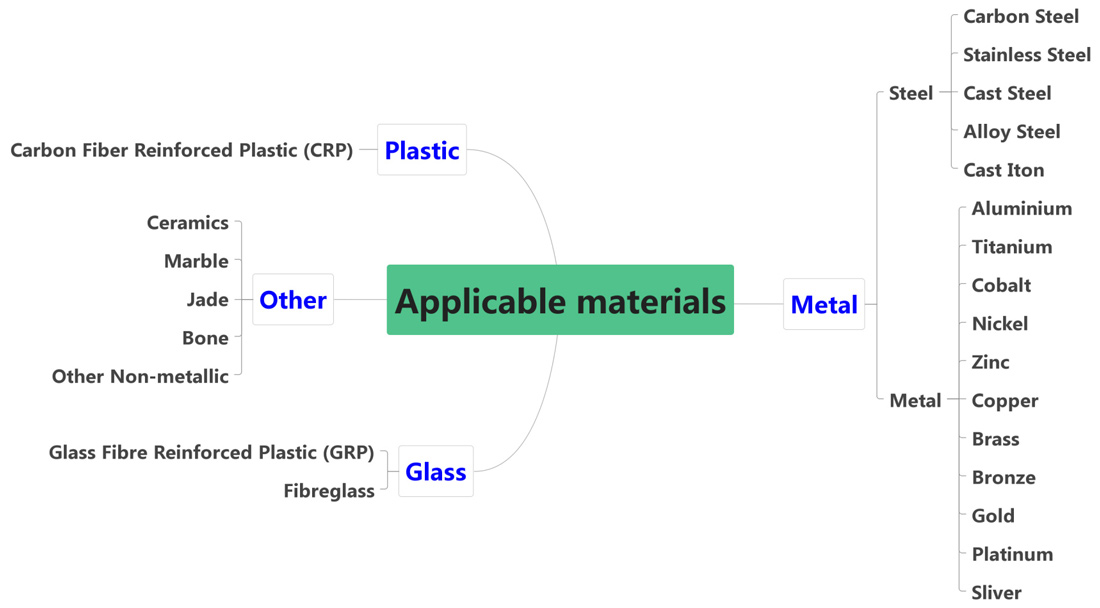 1. Deburring
2. Contouring
3. Milling out in preparation for build-up-welding
4. Preparation of weld seams/weld dressing
5. Modification of workpiece geometry
6. Extremely high stock removal performance on all austenitic ,rust-and acid-resistant steel, stainless steel



Bastard Cuts: suitable for rough workpiece and preliminary shaping
Second Cuts: suitable for machining with a machining allowance greater than 0.5mm. Large cutting volume machining can be carried out to remove the part with more work piece allowance.
Smooth Cuts: suitable for machining with a machining allowance of 0.5-0.1mm. They can be polished carefully to approach the required size of the work piece.
Dead Smooth Cuts: Dead Smooth Cuts file is the file with the smallest teeth. Its cutting effect is very small. It is mainly used to trim the roughness of the work piece surface. Used for finishing of work piece surface.
1. We are professional steel files manufacturer since 1992. With 30 years of abrasive tools, and the grinding time of work pieces is definitely longer than that of others.
2. Our material is 100% real Carbon Steel T12. Some factory used lower cost material to make cheaper quality.
3. High temperature quenching to improve the resistance and hardness of products.
4. The tooth tip is sharp, which provides guarantee for fast grinding, and the tooth tip is more wear-resistant after quenching process.
5. Handle connection adopts exclusive connection technology to prevent the handle from falling off during use.
● Small Orders Accepted
● Customized Brand-name
● Prompt Delivery
● Experienced Staff
● Good Product Performance
● Green Product

● Net Weight: 24kg
● Gross Weight: 25kg
● Export Carton Dimensions L/W/H: 37cm×19cm×15cm
● FOB Port: Any port
● Lead Time: 7-30 Days
● In order to avoid inappropriate products and processes in the work, it is recommended to purchase three types of files: bastard, second and smooth, which can increase work efficiency.
● Do not use a new file on hard metal. Do not use files on the hardening steel.
● If the aluminium pieces or the other casting are rough or sanded, after rubbed off, then we can use the file.
● Using tools can be dangerous, always take care and keep away from Children.
● Wear protective eyewear in work area at all time.
● Select correct type and size of tool for work
● Use one side of the file firstly. after it becomes blunt, then turn to the other side of the file.
---
Previous:
Wood Angle Grinder Disc-Power Tool
---